Our Favourite Venues
If you want to go fast, go alone. If you want to go far, go together - African Proverb
T.E.A.M.
Together. Everyone. Achieves. More.
We couldn't agree more with the quote above, "… if you want to go far, go together."  It's this philosophy of teamwork that is so very important to us here at Hawley Crescent Catering.  We love, and are so grateful, that we get to collaborate with unique and creative venues like the ones shown below; just a sampling of some of the awesome businesses we get to work with. We encourage you to click on each picture to visit their website to see what they have to offer you for your next event.

On behalf of Laura and I and all of our guests we just wanted to say a huge thank for catering our wedding on 7 July 2018. The advice, professionalism and attention to detail your team provided in the lead up to our big day was unparalleled. Our menu tasting was a memorable experience and your team made it an exciting and delicious day for Laura and I. The lead your team took in the setup not only alleviated significant pressure on our wedding party, but also helped to transform the venue into a beautiful space with the added live edge tables, wine barrels and overall decor you brought to our big day. The menu turned out exactly as we had envisioned, and everything from the pre reception charcuterie tables to the late night passed snacks were delicious. Laura and I have received so many accolades for the food. Everything was cooked perfectly and exceeded our expectations. Throughout your team were attentive and overall greatly enhanced the entire experience for our wedding party and our guests. Its evident to us that you two not only have a great passion for what you do, but are also incredibly talented. Thank you again for making our big day so memorable. Please feel free to publish this email on your website, blog, facebook and anywhere else you think is suitable. We will certainly be recommending you to all of our family and friends for future functions and we wish the whole team the very best!
Sincerely, Jonathan and Laura De Silva
Wedding Tacos!!! We wanted something fun for our wedding, and tacos were at the top of our want list for food to be served but we didn't know where to turn to make it happen. We were recommended by a friend to contact the folks at Hawley Crescent because of their reputation for creating amazing foods of all kinds. From the moment we met with them, it felt comfortable, much like turning to family for help. We gave Roger and Sue our lofty wedding idea list and they helped make it happen! By the time the Wedding day rolled around, they had all the bases covered for our big day, and even helped us with rentals, decor and set up for the venue. It was a beautiful, fun and wonderfully yummy day, in large part due to Roger and Sue. Simply put, they are the best at what they do and we would recommend them to anyone!
Much love and many thank you's, Allison & Deryk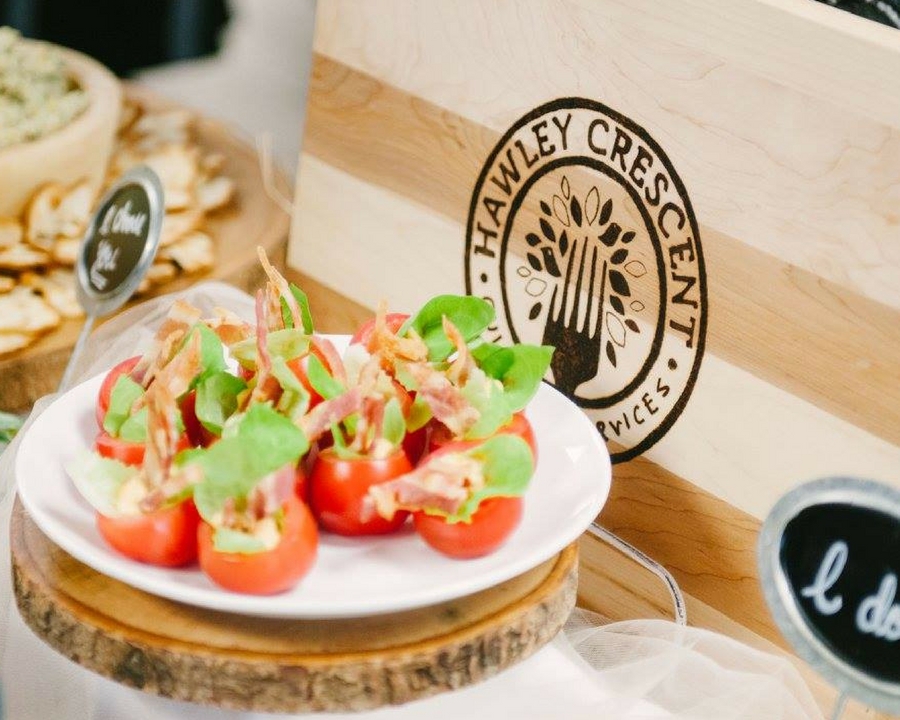 Partner with Hawley Crescent
together, we can do great things