Press
Hard work pays off.  So when we get acknowledgement in the press and in the communities that we live and work in… well, we're just so grateful!  Thank you for appreciating what we do.  Interested in hiring Hawley Crescent to help you create magic in your next event?  Scroll down and read all about us.
Let's Collaborate!
Thank you!
We are grateful to have won the Consumer Choice Award, for Catering, in Durham Region.
Thank you for inviting us to your special events and allowing us to serve you!
(press play)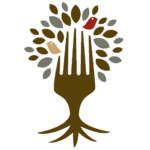 People are talking about us… and we like it!
EventSource Christmas Feature
Beautiful Beginning's Bridal Magazine,  pages 18/19
Wedding Planners Institute of Canada
EventSource Top Caterer Feature
Reader's Choice Award for Platinum Caterer
YOUR EVENT WILL BE SUCH A FUN CELEBRATION