Below you'll find some of our available menu items for take away orders and weddings, social events, etc… We pride ourselves on our ability to customize the menu for any event you're hosting. If you don't see something here that you want, just ask.  We can't list everything!
Note that take-away food orders require 24 hours notice. Call (289) 314-6547 to place your order or e-mail us:  order@hawleycrescent.ca
Why Hawley Crescent?
we're a healthier alternative to "fast food"
Order Take-Away Dinner
delicious food to fit your lifestyle
The Heart of Our Business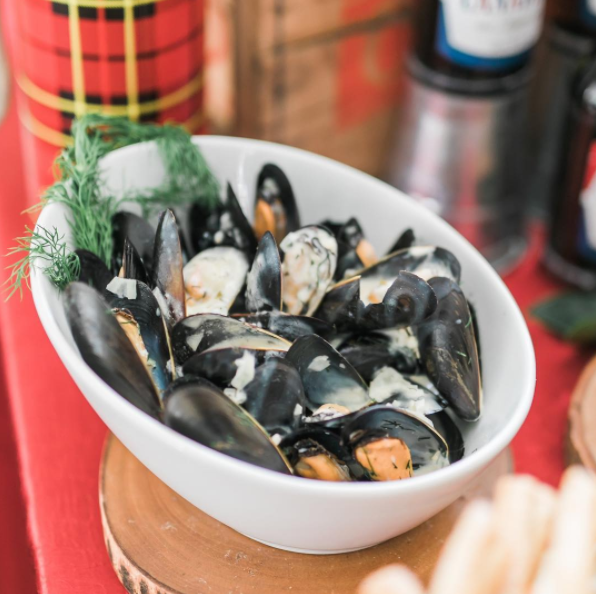 To use the menu, choose a tab to see the selections available.
The current menu tab will be
highlighted.
Call us at (289) 314-6547, e-Mail us at order@hawleycrescent.ca or use the form below to send us your order.
Chicken Stir-Fry
Delicious strips of chicken and vegetables stir-fried in our house stir-fry sauce, served with rice or noodles.
Butter Chicken
Hawley Crescent's take on this Indian Classic.  Chunks of chicken cooked to perfection in a velvety smooth sauce made from a blend of spices, tomatoes and coconut milk.  Served with rice.
Bourbon Chicken
Succulent chicken braised in a sauce of bourbon, Braggs Amino, garlic, ginger and brown sugar.  Our spin on this Cajun / Chinese classic dish.
Roasted Whole Chicken
Seasoned and roasted to perfection, this chicken has been butterflied and topped with our Hawley Crescent Signature BBQ sauce.
Jerk Chicken
Seasoned with our dry rub and marinated in jerk spices, this crowd favourite combines all of the great seasonings with a fraction of the heat.  Delicious and melt in your mouth goodness.
Burgers
Our 6 oz homestyle beef burgers pre-cooked or ready to grill.
Chili
Lots of fresh ground beef, black and kidney beans and peppers in a perfect blend of Southwest and Tex-Mex seasonings.
Beef Stir-Fry
Delicious strips of beef and vegetables stir-fried in our house stir-fry sauce, served with rice or noodles.
Teriyaki Beef
Succulent beef strips sautéed in our house made teriyaki sauce served with vegetables, served on rice or noodles.
Beef Stew
Tender beef braised to perfection with a medley of potatoes, carrots, peas, corn and beans.  A real crowd pleaser.  Comfort food at it's best.
Beef Curry
Melt in your mouth chunks of beef slowly braised in our blend of curry spices and coconut milk.  Mildly spiced to allow all palates to enjoy.
Stuffed Pepper
A blend of ground beef, rice or quinoa, beans, cheese, seasonings and tomato sauce.
Market Priced – Please Call Ahead For Quote
Salmon Steaks
Poached or Grilled, mildly seasoned and vaccu-sealed for freshness.
Tilapia or Basa
Mildly seasoned with lemon and seafood seasoning, poached and vaccu-sealed for freshness.
Garlic Shrimp
Pacific white shrimp marinated in white wine and garlic herb seasoning, our gambas al pil pil is one of our signature dishes.
Scallops
Seared or Bacon Wrapped – fresh scallops seared to perfection with white wine, butter, truffle oil and Himalayan pink salt.
Market Priced – Please Call Ahead For Quote
Stuffed Pork Tenderloin
 Succulent pork tenderloin, stuffed, and roasted to perfection.  Each made to order.
Triple P (bacon wrapped, stuffed with sausage, spinach and cheese.)
                Ham and Swiss stuffed pork tenderloin.
                Mushroom & Pancetta stuffed port tenderloin.
BBQ Pork Roast
 Seasoned with our 4 Horseman seasoning blend, this roast is slow roasted to perfection and tender.
Jerk Pork Roast
 A House favourite; slow roasted pork roast in our timid Jamaican jerk seasoning.  You get all of the wonderful flavour without the heat.  Welcome to Flavourtown!
Porchetta
(please allow 48 hours notice for porchetta)
Baby Back Ribs
Meaty back ribs dry-rubbed and slow cooked to perfection.
Market Priced – Please Call Ahead For Quote
Our beef roasts are overnight roasted to medium rare and served with beef jus.  We have roasts for every occasion, taste, and budget.
Eye of Round
Top Sirloin
Striploin
Prime Rib
Brisket
Our spin on a Texas favourite.  A hint of smokiness with our signature 4 Horseman seasoning blends, our brisket is slow roasted for 14 hours in our Rational oven, and comes out melt in your mouth delicious.
Beef Chuck Ribs
Slow cooked for 12 hours.  Melt in your mouth goodness, a meal unto itself – 1lb of sheer goodness (choose bone in or boneless)
Bacon Wrapped Beef Tenderloin
(a.k.a "Man Candy")
Tender strips of beef tenderloin, marinated, wrapped in bacon and seared to perfection.  A Hawley Crescent staple.
Hunters Chicken
Our take on this French classic, stewed chicken with traditional seasonings, mirepoix, potatoes and white wine.
Coq au Vin
Another classic French dish, chicken is braised in red wine, mushrooms, lardons and carrots
Italian Stuffed Chicken
Ballentine chicken stuffed with prosciutto, mozzarella and basil and topped with our tomato basil sauce
Stuffed Peppers
A blend of rice or quinoa, beans, cheese, seasonings and tomato sauce.
Stuffed Mushrooms
Portabella mushrooms stuffed with a blend of sundried tomatoes, garlic, onions.
Zucchini Boats
Zucchini stuffed with rice, peppers, onions, garlic and black beans.
Veggie Korma
A delicious blend of vegetables stewed in a mild curry and coconut milk sauce served on a bed of rice or with glass noodles.
Butter Potatoes
Delicious potatoes stewed in our butter chicken sauce.
Chana Masala
A savoury mixture of chick peas, tomatoes, coriander, onions and spices.
Lentil Shepherd's Pie
Green lentils are substituted for beef in this traditional English meat pie dish consisting of carrots, peas and corn seasoned and topped with mashed potatoes.
Shepherd's Pie
Ground beef cooked in a seasoned gravy with carrots, corn, peas and topped with mashed potatoes.
Lasagna
Our signature sauce, plenty of ground beef, spinach and three cheeses (cottage, ricotta and mozzarella) make this classic Italian dish to die for.
Veggie Lasagna
Classic lasagna without the beef.
Lazy Lasagna
Same great flavour as our lasagna served on fusilli noodles and topped with mozzarella cheese.
Cheesy Mac
Southern style mac & cheese, seasoned and baked to cheesy perfection.
Chicken, Beef, Lamb or Seafood
Veggie
Tourtiere
French Canadian meat pie
Tomato Basil
1 litre jar
Alfredo
500 ml jar
Bolognese
1 litre jar
Mango, Mushroom or Peppercorn Jus
500ml
Sold in One Litre Containers
Butternut Squash
Mushroom
Potato Leek
Broccoli Cheddar
Chicken
Beef Vegetable
Portioned for two
Sous Vide Potatoes
Mashed Potatoes
Smashed Potatoes
Baked Potatoes
Basmati Rice
Wild Rice
Brown Rice
Yorkshire Puddings
Pickles
Spicy Pickled Beans
Pickled Peppers
Pickled Onions
Hummus
Tapenade
Red Pepper Jelly
Basil Pesto
Sundried Tomato Pesto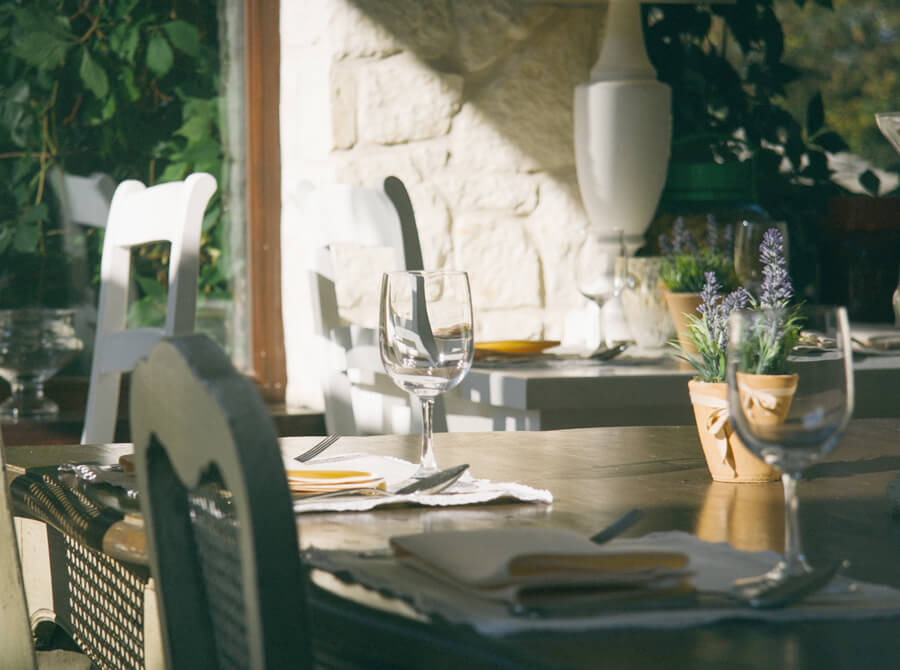 let us worry about what's for dinner