Hey there and welcome to another installment of the Meal Plan. First off, I'd like to apologize for the delay in getting this latest blog out, we've been extremely busy during the month of November and celebrated American Thanksgiving with family who made the trip up from the States.  Now that we are into December, the focus will obviously be in Christmas and the holiday season, but we can't forget about some favourite delicious winter-time foods. This week, I'm going to focus on meat pies.
A meat pie is, as the name says, a pie crust that has been filled with meat and other rich, savoury ingredients, generally in the form of mixed vegetables. The most common types of meat pie are pork, beef, and chicken pies, but any kind of meat can be used. The earliest record of meat pies date back to 9500 BC, and they were heavily featured in Egyptian, Greek, and Roman cuisine.
As with many old foods, every culture has its own variation of the dish, resulting in dozen of delicious and savory options. One of the most commonly seen version of meat pies is the pot-pie, which is distinguished by its round, dome shaped top crust that vaguely resembles the lid of a pot. Generally, pot-pies are filled with beef, chicken, lamb, or turkey, and potatoes, onions, carrots, peas, and gravy for stuffing. In Quebec and Montreal, the local meat pie is called the Tourtière, which is usually made from veil, pork, or beef, though wild game is often added to enhance the flavor.
Another popular version of the meat pie is the cottage pie, also known as shepherd's pie if the filling is made with lamb instead of beef. Unlike normal pies, this dish uses mashed potatoes as the pie crust instead of the usual wheat based pie crusts. For some reason, we North Americans tend to refer to the beef version (cottage pie) as shepherd's pie, so I won't muddle things up for you – just know that a real shepherd's pie contains lamb, not beef. The British ar known for having a vast array of pies and pasties  – we could spend an entire blog just talking about the different varieties and variations depending on region.
Since American Thanksgiving has recently passed, I figured it'd be fitting to take a look at a meat pie from our neighbors down south. This particular dish, the Natchitoches, is the official state food of Louisiana (I learned something new while researching for this blog). This recipe from allrecipes.com should help you fulfill any southern cravings you might be having and would work great for any holiday party that you may be hosting / invited to.  I know that I'm going to be giving this recipe a try while entertaining over the holidays.  Enjoy!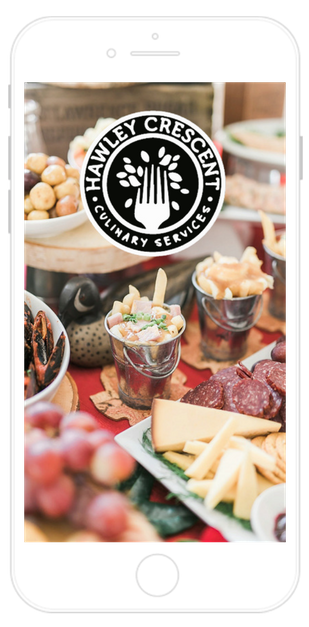 Natchitoches Meat Pies
http://allrecipes.com/recipe/140907/natchitoches-meat-pies/
Ingredients
1 tablespoon vegetable oil
1 tablespoon all-purpose flour
1 onion, chopped
1 pound bulk pork sausage
1 pound ground beef
1 teaspoon Cajun seasoning
1 pinch garlic powder
1 (15 ounce) package store-bought refrigerated pie dough, at room temperature
1 quart vegetable oil
Instructions
Heat 1 tablespoon oil in a large skillet over medium-low heat; whisk in flour, and cook until flour turns from white to a nutty brown color, 2 to 3 minutes.
Stir in onion and cook until transparent, about 5 minutes. Add meats and brown until no longer pink, 10 to 12 minutes; stir in Cajun seasoning and garlic powder; drain fat. Cool to room temperature.
On a lightly floured surface, roll out the dough to a thickness of ¼ inch. Use a 5 inch diameter round cookie cutter or cut around a saucer to make a round of dough. Place a heaping tablespoon of meat filling in the center of each round. Fold dough over filling and seal edges closed by pressing with a fork or fingers. Repeat to make 15 pies, re-rolling dough scraps as needed.
Heat oil for frying in deep fryer to 375 degrees F (190 degrees C).
Deep fry pies in small batches until golden brown, 3 to 4 minutes. Drain on paper towels. Or bake pies on greased cookie sheets in preheated 350 degree F (175 degrees C) oven 15 to 20 minutes, or until golden brown.
Makes 15 servings.