Holiday with Hawley Crescent
You take care of the presents. Let us do dinner.
Celebrate the holidays with Hawley Crescent and our 2020 Holiday Takeaway special.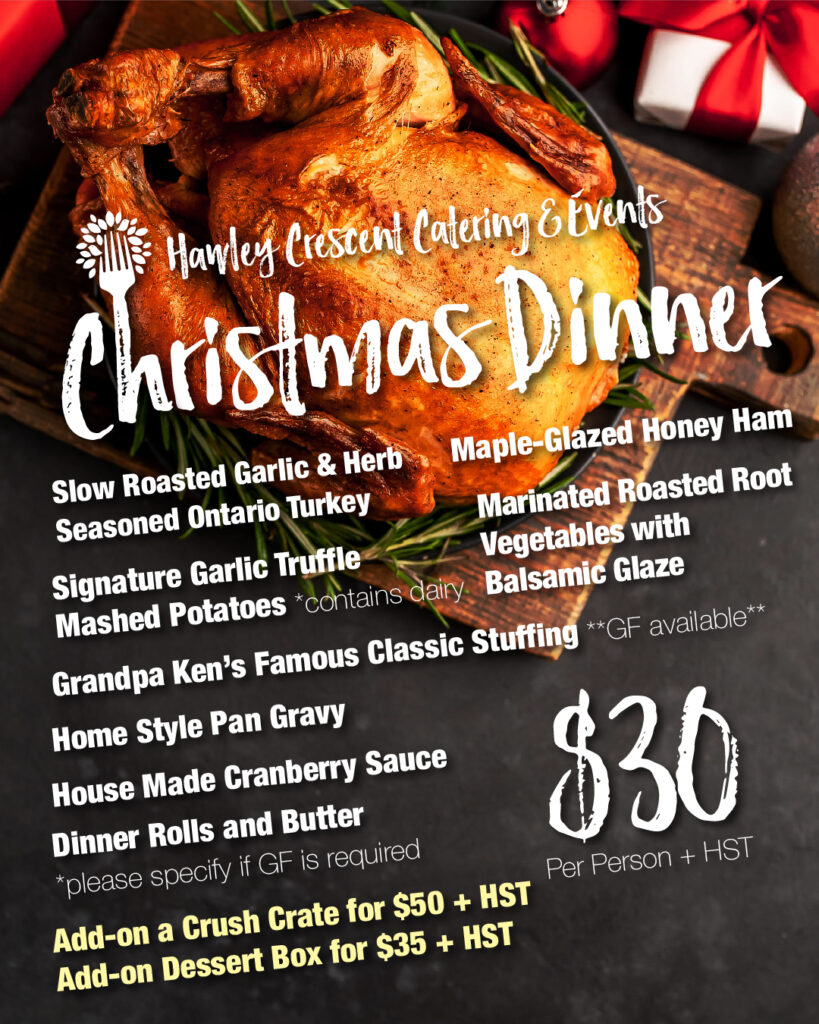 We're happy to announce that we have prepared for you a very special Holiday Turkey Takeaway offer.
We're offering a one-stop pick up solution because while we may still be practicing social distancing this holiday, it doesn't mean we can't help to deliver meals to everyone individually so you all can celebrate with your loved ones virtually.
Choose your main and any add-ons that you may want… and let the celebrations begin. Cheers!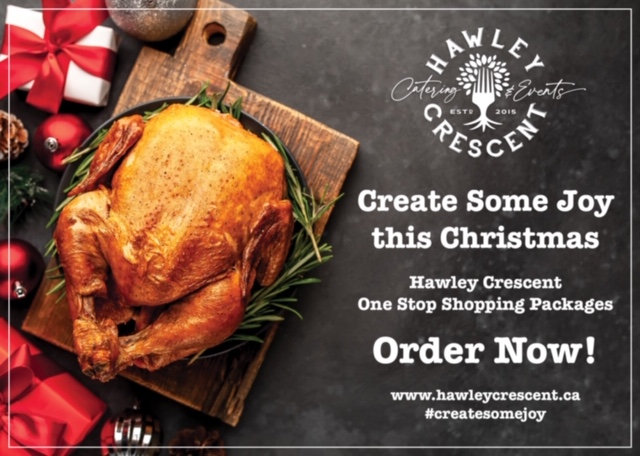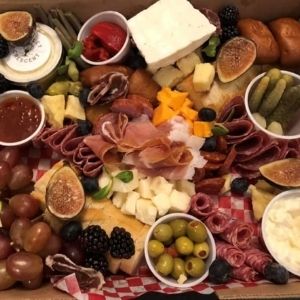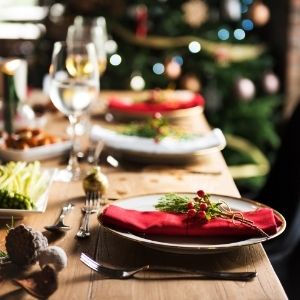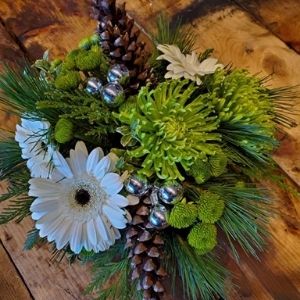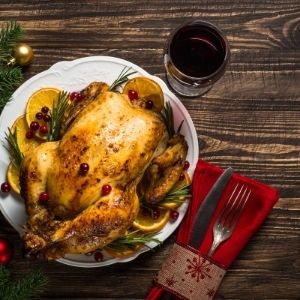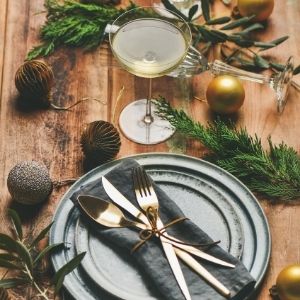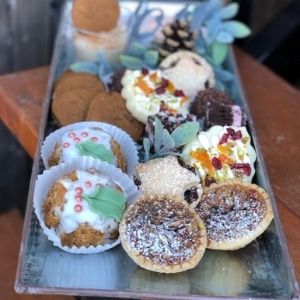 "Roger, Sue and the rest of the team cater each and every event to make sure that you receive exactly what you are after for your special occasion. They go above and beyond, and no task is too much for them! They put their heart and soul into their food and looking after you and your guests, and it shows!! Keep up the amazing work!!"
Rebecca Tracey
KINDLY FILL OUT THIS FORM TO PLACE YOUR HOLIDAY DINNER ORDER!
Cheers!  And from all of us at Hawley Crescent, thank you for inviting us to dinner!